16 Best WordPress CRM Plugins to Boost Your Business in 2020
— December 30, 2019
•

8

Minutes Read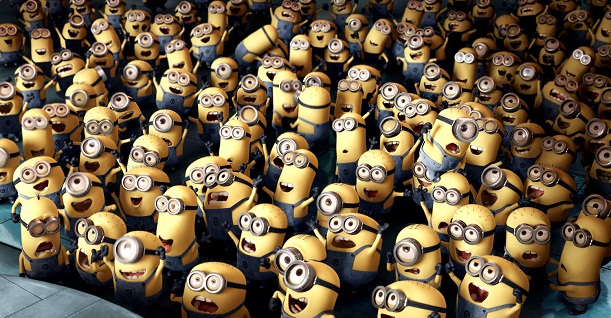 Are you searching for a CRM solution for your WordPress website to help you take your business to the next level? If you deal with customers daily or are in the lead-generation business and want to improve your relationships with your existing and prospective customers, there are a lot of CRM tools and plugins available in the market that can help you exploit your online resources. With the help of a CRM system, you can better manage your customers, allowing you to forge long-term relationships and increase your sales.
But before we move to the list of CRM software, tools, and plugins for your WordPress, let me give a little background of what CRM is all about.
What is CRM?
Customer Relationship Management is a fully-functional tool that is designed for business owners and entrepreneurs dealing with many different types of customers on a routine basis. It helps you to manage your relationship with each of your customers. A CRM tool allows you to keep track of all your routinely interactions with potential leads and customers. A typical CRM tool will help you track things such as email correspondence, contact details, phone calls, and much more.
The most important benefit of using CRM tools is that they make it easy for you to stay connected to your customers and cater to their individual needs. All this makes it relatively easy to grow your business. These tools give you the opportunity to convert people who take interest in your goods or services into customers. They also help in customer retention and keep existing customers coming back to your business. According to a study, businesses that make use of CRM software can boost their customer retention rate by 27 percent.
Since WordPress offers all types of functionalities through its free and paid plugins, there are also CRM plugins and tools that integrate seamlessly with your WordPress website without affecting its performance.
Without further ado, let's look at the best WordPress CRM plugins, tools, and software that you can use to bolster the status of your business.
CRM Tools and Plugins
There are many tools and WordPress CRM plugins available today that can provide you with more or less the same features and level of functionality you would expect from a full-fledged software. Here are the best WordPress CRM plugins and tools that you can use for your business:
1. WP-CRM

This WordPress CRM plugin allows you to extend the built-in user management system of WordPress and lets you add customized metadata. WP-CRM has easy-to-use forms that can be used for the front-end and added to your website pages. Another great thing about WP-CRM is that it has powerful filtering features. They allow you to sort through customers using custom attributes that you can add yourself. While the plugin is free, you will have to purchase its add-ons if you want to further extend its functionality.
2. Brilliant Web-to-Lead for Salesforce

If you already have Salesforce CRM that you use for managing your business contacts and other information, you may like the WordPress-to-lead for Salesforce CRM plugin as well. It links and synchronizes your website to your Salesforce CRM account. With this plugin, you can easily manage your leads that were captured through your WordPress website and sync it with the account of your Salesforce CRM. This WordPress CRM plugin can also be easily added to your WordPress pages and posts.
3. Simple WordPress CRM – UkuuPeople

For those looking for a contact management tool which they can easily integrate into WordPress, the Simple WordPress CRM – UkuuPeople plugin is the right choice. It allows you to manage your contact list, create email lists, track all interactions, and communicate with your other team members from the plugin.
4. Apptivo Business Site CRM

If you have used Apptivo CRM and think the Apptivo Business Site CRM plugin will serve as its substitute, think again. It may not provide many features as the full software tool, but it helps you create newsletter signups, contact forms, and testimonials on your website and allows you to connect to your Apptivo CRM.
5. UpiCRM – Free WordPress CRM

The UpiCRM plugin is a free WordPress CRM plugin with no software version that it can connect to for integration. It works in collaboration with your WP contact form plugins in order to manage and generate leads inside WordPress. The plugin has a robust user-management system that enables the user to group contacts, assign leads, send emails, and many other things. Another great thing about UpiCRM is that it works with your Google Analytics account as well and gives comprehensive insights into all the user-activity on your website.
6. WooCommerce Customer Relationship Manager
WooCommerce Customer Relationship Manager allows you to manage all your WooCommerce customers and leads in one place. Being one of the most widely used CRM plugins on CodeCanyon, WooCommerce CRM enables you to store all your customers' contact details. It lets you send emails, add notes and track the activities of each customer, call customers and keeps its logs, and many more functions.
7. WordPress Leads

If you are looking for a plugin that can work with WordPress Calls to Action or WordPress Landing Pages plugins, the WordPress Leads plugin is the way to go. The WordPress CRM plugin can also work on its own. The main purpose of WordPress Leads is to track all the activity of your visitors before they move on to fill out a form on your WP website. Using this information, you can learn more about your customers' behaviors, what they did after getting on your website, how they found it, and more.
CRM Software
If you don't fancy too many plugins on your WordPress, you can also choose between different third-party CRM software instead of the WordPress CRM plugins. Here are the best picks for CRM software that is great for all kinds of businesses:
8. Metrilo CRM

Metrilo CRM tracks all interactions on your website – from first anonymous visit to the latest action taken – so you monitor the customer journey and experience in real time. The comprehensive profiles give you insights on customer behavior, orders, money spent, products bought and other individual details. Filters and tags let you identify very specific segments to email right from the same platform or use as a custom audience on Facebook. On top of that, the Cohort Analysis tracks customer retention and repeat purchases over time so yo
9. Maximizer CRM
If you are a business owner who focuses more on the customer relationship more as compared to managing the details of a sale, this software will be the right choice for you. The Maximizer CRM features customizable options that allow businesses of all dimensions to make the software cope with their needs. This CRM tool enables them to ensure they are tracking the right kind of information and data to foster a relationship with their customers.
10. Less Annoying CRM
If basic team collaboration and contact management are what you are looking for, the Less Annoying CRM is worth giving a shot. The main goal of this CRM tool is to simplify contact management along with the management of your sales pipeline, allowing you to easily track valuable information.
11. Contactually CRM
When making sales the right way is your topmost priority, with more effective planning and authentic interactions, you need a CRM system that is designed with keeping a sales-focus in mind. That is exactly what Contactually is capable of doing. This platform assists you in narrowing down your focus for increased conversion rates and improved engagement.
12. Act! CRM
Act! should be your go-to CRM if you need a better way to diligently track your customer activity and contact information. The best part about Act! is that the whole system is much more simplified as compared some of the popular alternatives included in this list of CRM software. So if your focus is on contact information and customer activity, then this CRM software is your saving grace.
13. Apptivo CRM
With Apptivo, you can select different levels of customer relationship management. If you are just looking for managing the contact information of your customers or want a tool that can give you a more advanced sales tracking functionality, Apptivo can provide you with almost everything. It offers a comprehensive system, covering you from different angles depending on your needs. Apptivo also provides website integration, mobile integration, and other customization bonuses as well.
14. Microsoft Dynamics CRM
Microsoft doesn't need any introduction or to prove its credibility when it comes to software. So if you are one of those people who regularly use Microsoft products, you may want to give this CRM software a try as well. Unlike many other CRMs in the market that are designed with a sales focus, the Microsoft Dynamics is for businesses that concentrate on customer engagement. So if you are seeking a CRM solution that will allow you to better engage your existing and prospective customers from multiple online channels, you can rely on Microsoft Dynamics to help you make sales while providing a seamless experience.
15. Really Simple Systems CRM
Several softwares on this list is from reputed software providers that are known for developing a comprehensive marketing and sales CRM tools. But the Really Simple Systems CRM is developed with keeping the needs of small businesses in mind instead of large enterprises and corporations. So if you are a startup or a budding business, the Really Simple System CRM is a good choice for you.
16. SAP CRM
It you are not sure about moving your important sales data and sensitive information to a cloud-based software, you can opt for SAP. It offers both a cloud-based and an on-premise CRM solution. The SAP CRM allows you to manage different aspects of customer engagement and relationship through a single tool.
Conclusion
In today's timeline, you can easily find a whole host of WordPress plugins and software that can integrate with hundreds of premium CRMs and email marketing services providers. They can also be used in conjunction with Google Analytics through its powerful reporting along with client analysis tools, visual graphics form builder, track page conversion system, search functionalities, several lead synchronization with other system, and acquiring in-depth information regarding clients. While it may be difficult to find a CRM with all these features and functionalities, there are a few that offer a complete package solution for all types of WordPress users, no matter whether they are pros or beginners.
Frequently Asked Questions
Which CRM is right for me?
There are various CRM tools available that you can choose from. Some are really advanced are provide detailed reports on your customers. They are best suitable for companies with a bigger database and require in depth analysis of their customers. They are also expensive and some even have recurring payment plans.
For example: SuperOffice
If you have a smaller customer base, you can use the CRMs that are not more detailed and provide a simpler dashboard. These are specially designed for small businesses
For example: Act
How can CRM support marketing?
CRM helps in improve your relationships with your customers which can increase customer retention rate. A CRM software can help you create detailed segments of your customers which you can target using different marketing strategies.
You can also create personalized content as CRM software provides an in depth information and details of your customers. You will be fully equipped with all the information so that you can create personalized content and marketing strategy for various segments of your customers.
CRM can also help marketing operations by identifying which customers are worth your hard work and time. It can identify customers who are really interested in your product so that you can prioritize your customer groups.
What can CRM bring to your business?
CRM can bring more revenue through repeat customers to your business. CRM helps you know your customers better. This way you can treat your customers better with strategies that are tailor made for them.
Repeat customers also increases customer loyalty of your business and brand. They become your repeat customers which further results in recurring revenue.
The CRM tools also improves communication within the company as the customer data can easily be distributed within the company for everyone to see and analyse.
What are CRM metrics?
There are various CRM metric. These are the most important ones:
Conversion Rate
Repurchase Rate
Retention Rate
Reactivation Rate
Winback Rate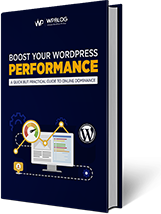 Create Faster WordPress Websites!
Free eBook on WordPress Performance right in your inbox.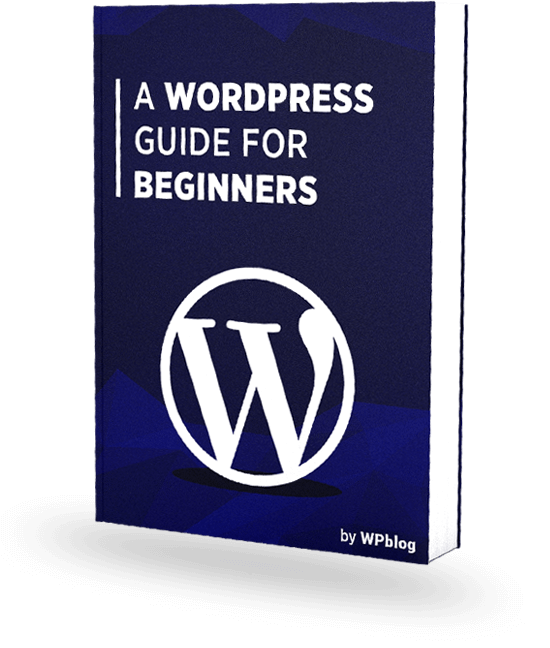 Create Faster WordPress Websites!
Free eBook on WordPress Performance right in your inbox.