5 Best WordPress Survey And Poll Plugins To Ask Your Visitors Questions
— March 13, 2018
•

6

Minutes Read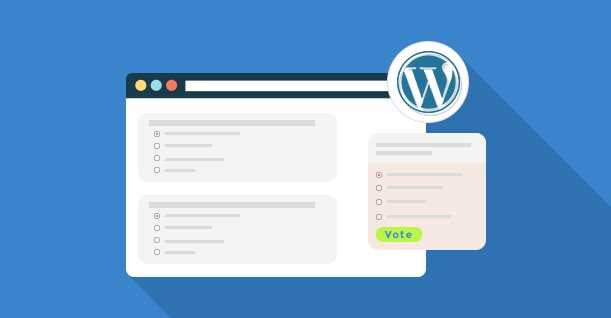 No matter what type of website you're running, it's always helpful to know what your visitors are thinking about your services.
But unless you're a mind reader, the only way to do that is to…ask them what they think!
And if you're using WordPress, the easiest way to ask is with a WordPress poll or survey plugin.
These WordPress survey plugins allow you to proactively reach out to visitors, ask them questions, and analyze the results. And depending on your budget, they can even help you in lead generation, smart survey branching, and more.
In this post, I'll look at five different best WordPress survey plugins so that you can find the option that best fits your needs and budget!
Gravity Forms With The Polls Add-on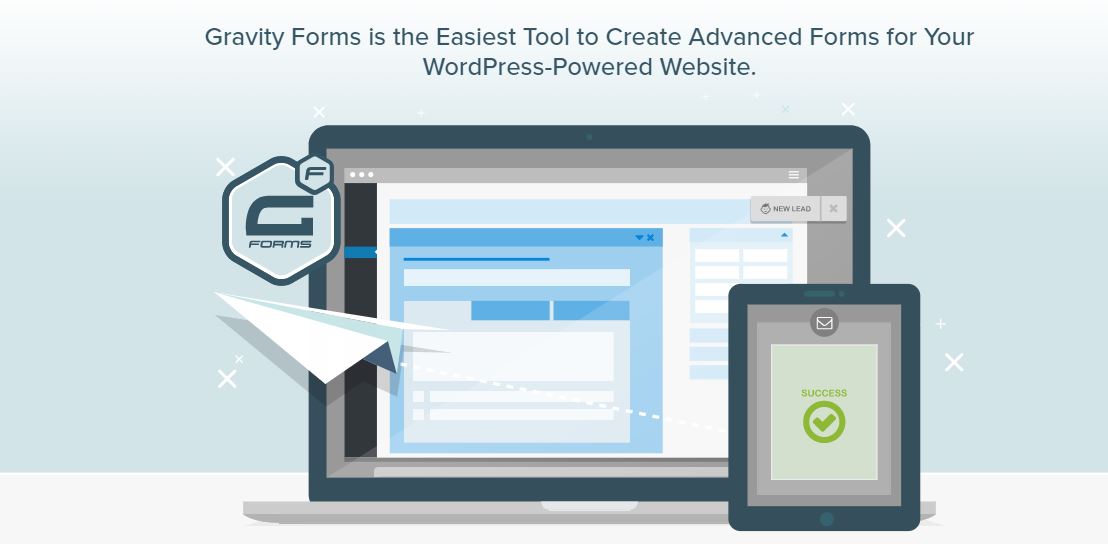 Gravity Forms is a massively popular and extensible WordPress forms plugin. Because surveys are, at their essence, just a focused application of forms, Gravity Forms is well suited to help you create surveys on your WordPress site.
With Gravity Forms, you can build your surveys using a drag and drop form editor which includes a variety of different field-types depending on your needs including:
 Free-form text boxes
 Radio boxes
 Checkboxes
 Drop-downs
You can also use conditional logic to create branching surveys that change based on the response to particular questions. And to sweeten the pot, there's even a dedicated Polls add-on.
Here's why that add-on is important
While Gravity Forms by default gives you all the tools you need to create a survey, it doesn't necessarily give you an easy way to aggregate your survey data into an easily-usable format (because the core plugin is still just a forms plugin).
The Polls add-on changes that. It gives you a new Poll Results tab that lets you see the results of the chosen survey. Other helpful features let you:
 Limit the number of responses per visitor to ensure the integrity of the poll
 Display survey results publicly (if desired)
 Close the survey on a certain date or after a certain number of responses
Finally, Gravity Forms includes a plethora of other add-ons that let you connect your survey data into a variety of external services which can be helpful if you, say, want to add survey-takers to your mailing list.
The only downside? The Polls add-on is part of the $259 Elite License, which puts it out of reach of many users.
Gravity Forms – Polls Add-on In A Nutshell: Powerful and flexible, but also expensive at $259. Best-suited for developers and corporate websites rather than casual users. Great for websites that need a customizable solution and are willing to pay for it.
Get Gravity Forms Polls Add-on
Responsive Poll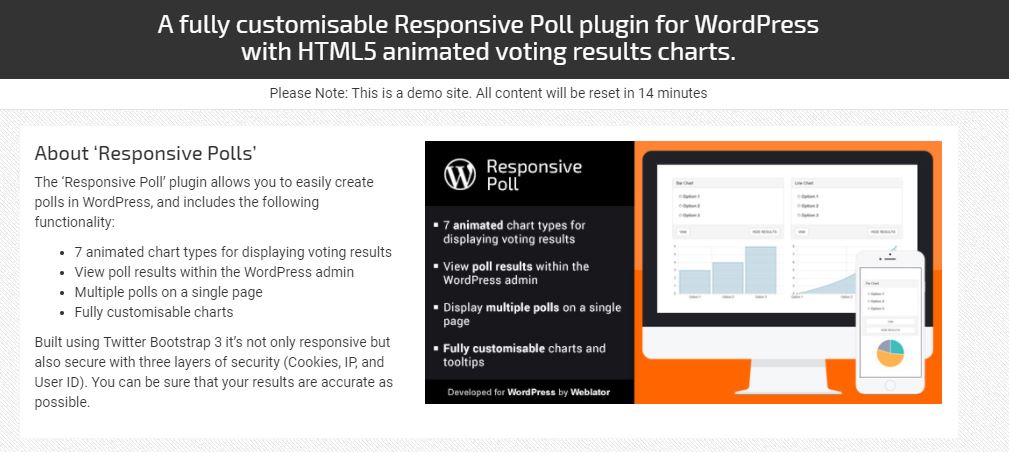 Responsive Poll is a premium WordPress survey plugin that's significantly more affordable than Gravity Forms.
Built on Twitter Bootstrap 3, Responsive Poll lets you quickly get up and running with surveys and then beautifully visualize the data using charts powered by Chart.js.
There's one downside, though.
Responsive Poll only lets you create surveys with a single question. While that's good for quick-hit surveys or polls, it's not going to work if you have planned longer surveys. You can, however, display multiple polls on a page, which at least gives you a little more flexibility.
To create a new poll, all you do is enter your question and allowed responses. Then, configure some nitty-gritty details (such as styling and whether to only allow a single vote per user). Once the data starts rolling in, you'll be able to visualize it using the built-in charts
Responsive Poll In A Nutshell: At just $15, Responsive Poll is a good option for budget-conscious users who just need to create simple single-question polls or surveys. Don't expect tons of flexibility, but if you just need to create a poll or survey with a single question, it's got everything you need.
GetSiteControl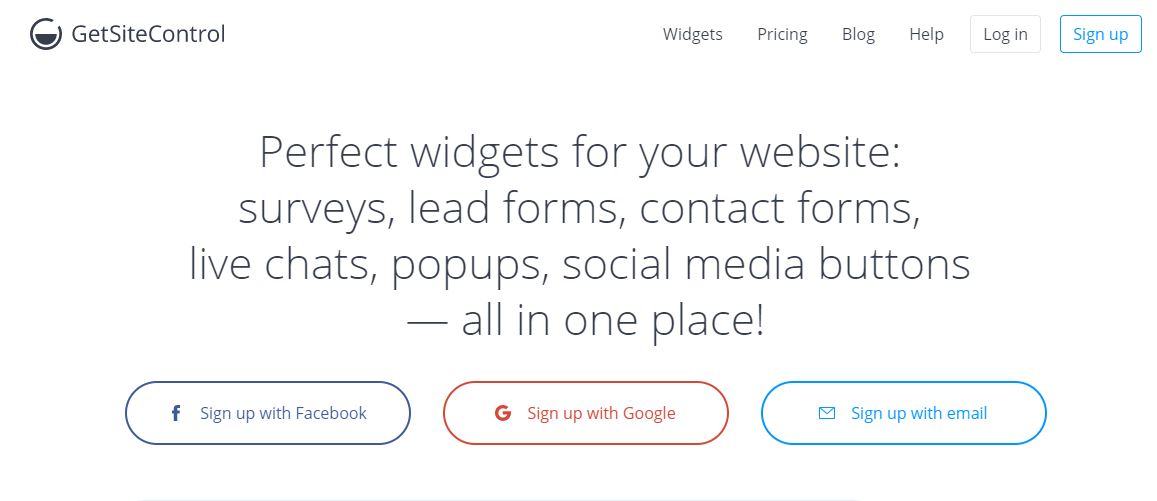 GetSiteControl is a multi-purpose set of widgets that you can easily add to your WordPress site via a dedicated plugin.
One of those widgets? The Survey widget.
With this widget, you can create eye-catching surveys or polls that appear in a variety of areas on your site. In total, you get 9 different positions to choose from, ranging from modal popups to notification bars, slide-ins, and more.
You can either create a poll with a single question or let your readers advance through multiple questions, complete with skip logic and branching if needed (skip logic is only available on the paid plans, though).
A very helpful feature is the detailed targeting and triggering options. With these, you can control exactly who sees your surveys and when, which is helpful if you're only looking to survey a specific segment of visitors. For example, you could choose to survey only visitors who land on your homepage and are using a smartphone.
And like Gravity Forms Polls add-on, it's easy to connect your survey to external applications, like email marketing tools. Finally, once you start getting survey data rolling in, you can view all the responses and aggregate data right from your GetSiteControl dashboard.
GetSiteControl In A Nutshell: GetSiteControl is great for webmasters who want to display flexible surveys in creative positions, rather than as a static in-content form. Because GetSiteControl has both free and paid plans (starting at $19 per month), it's right for websites of all budgets.
Poller Master
Like Responsive Poll, Poller Master is an affordable plugin that can help you create and display basic single-question surveys and polls on your website.
One nice thing about the plugin is that you can include multimedia content in your polls including video and Google Maps.
You can then force respondents to choose a single answer or allow them to check multiple answers. Similarly, you can choose whether to limit users to a single response via both IP and cookie tracking, as well as an option to restrict access based on WordPress user role.
Other helpful features include:
Poll countdown that shows a timer for when the poll expires
Vote countdown that shows a timer until the poll-taker is allowed to vote again
Various charts to visualize poll data
Like Responsive Poll, Poller Master doesn't give you much flexibility to do anything beyond basic single-question polls. But if that's all you need, it's an affordable way to get the job done.
Poller Master In A Nutshell: With an $18 price tag, Poller Master is an affordable way of creating basic single-question polls. Just be aware that you're limited in your options and won't be able to create anything that deviates from that simple formula.
Poll, Survey, Quiz, Slideshow & Form Builder (Opinion Stage)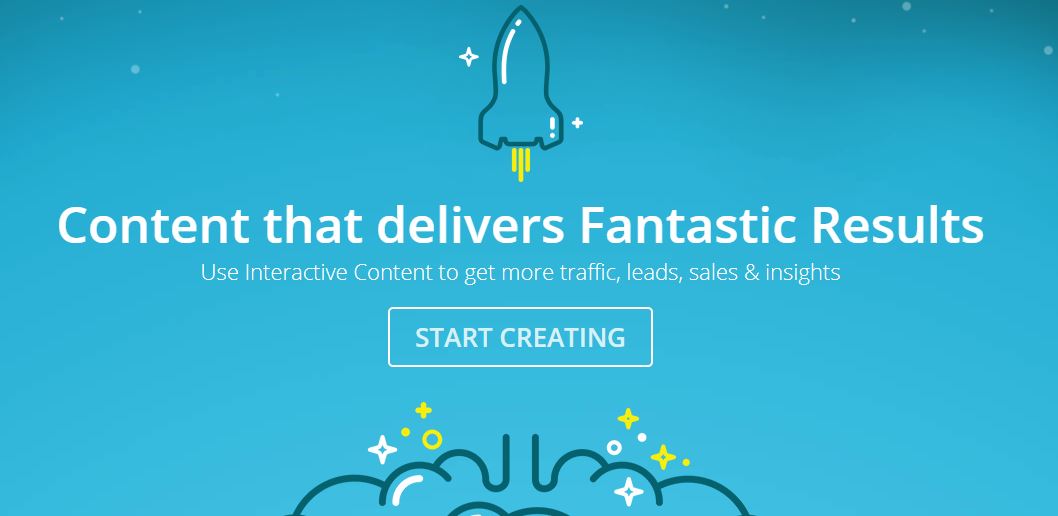 The Poll, Survey, Quiz, Slideshow & Form Builder plugin is really just a way to easily integrate your WordPress site with Opinion Stage.
So what's Opinion Stage?
It's a platform that helps you create interactive content like…you guessed it, polls and surveys.
Because Opinion Stage is a separate service, you'll do most of your work at Opinion Stage's website, rather than inside your WordPress dashboard. That's nice because the Opinion Stage survey creator is easier to use than many of the plugins that try to stay inside your WordPress dashboard.
At Opinion Stage's website, you have a good deal of control over your questions. You can choose from different question formats, as well as toggle on or off the option for users to add their own answers. Once you post your survey publicly, you'll be able to view basic reports inside your Opinion Stage account.
The only downside of Opinion Stage is that, in addition to feature limitations, surveys that you create with the free plan also include Opinion Stage branding and potentially ads (depending on how many content items you have).
On the higher-tier plans, you also get access to more advanced features like:
 Skip logic/branching
 Display a call-to-action on the last page of survey
 Lead generation forms
 More detailed reports
 Integrations with popular email marketing and CRM tools
Opinion Stage In A Nutshell: Opinion Stage has a ton of powerful features, but most of them are locked behind the business plans that start at $65 per month (billed annually). The hefty $780 yearly payment puts the plugin out of reach for anyone without a significant budget to allocate towards surveys.
Get Poll Builder by Opinion Stage
Which Of These WordPress Survey Plugins Is Right For You?
To help you make your decision, we'll lay out a few different scenarios and recommend a plugin for each.
If you just want to create single-question polls that sit inside your normal content, Responsive Poll and Poller Master are two affordable options to get that job done.
On the other hand, if you'd rather create all types of surveys that are outside your normal content (like a slide in, popup, notification bar, etc.), then GetSiteControl gives you a great interface that allows for both single and multiple question surveys.
If you're a developer (or have access to one!), then Gravity Forms gives you all the tools you need to create surveys and unlocks the flexible, and extensible Gravity Forms ecosystem. It's just a bit pricey at $259.
And finally, if you want the easiest way of creating engaging in-content surveys with advanced functionality, Opinion Stage is a good option. Just remember that you'll need a big budget if you want to remove the branding/ads and get access to the best features.
Now get out there and find out what your visitors are thinking!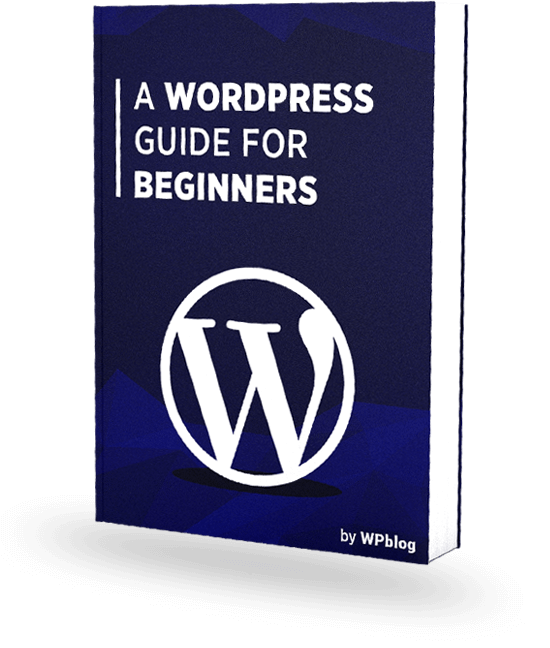 Subscribe to Get a FREE WordPress Ebook Right in Your Inbox
WPblog provides the complete guide to launch your WordPress website completely FREE!