16 Top WordPress Maintenance Services in 2019
Running and maintaining a WordPress website is crucial, especially for business owners who manage real-time services. However, some business owners lack the time and resources to both run and maintain their websites. If maintenance is ignored, then websites will have slow loading time and have more chances of being hacked.
Business owners must either learn everything about maintaining a WordPress website, or hire a professional who maintains WordPress websites. I have listed what I believe are great WordPress maintenance service providers:
WP Buffs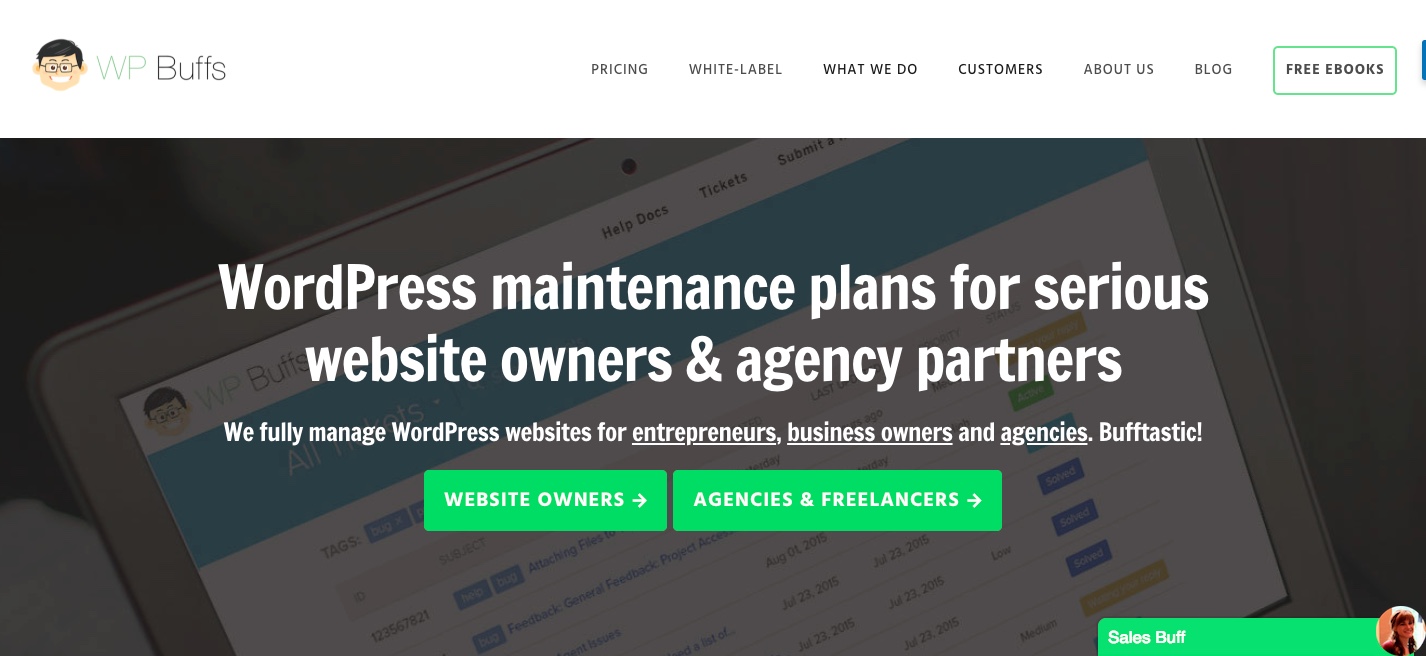 WP Buffs provides some of the finest technical support for WordPress websites. The plans by WP Buffs are:
Maintain ($50/Month)
Perform ($100/Month)
Perform Pro ($150/Month)
WP Buffs performs several operations such as:
They have 24/7 support
Because WP Buffs built their business around a 100% remote work environment, they have staff working from the US and across the globe.
They give you access to premium plugins
Every website on their Perform Plan or Perform Plan Pro care plans gets access to iThemes Security Pro (a $297 value), WP Smush Pro (a $600 value) and WP Rocket (a $199 value). This is pretty terrific value considering the overall prices of their care plans.
They donate to good causes
When you work with WP Buffs, a significant part of your payment goes towards helping us donate time to causes we all care about. For example, a significant part of their revenue goes towards the 100% free development time and care plan they donate to herresiliencycenter.org. HER Resiliency Center is a non-profit organization that helps vulnerable young women ages 18 to 25 with the support, skills, and resources they need to make positive decisions and thrive. Through mentoring, workshops, and the support of dedicated and highly trained staff, HER gives young women a path to independence and a different life.
Excellent reviews
WP Buffs' highest priority has always been to make customers happy. You can search for them on Google or check out our reviews on Facebook. They know you'll be pleasantly surprised.
White-label program
WP Buffs partners with digital agencies and freelancers by offering a simple and effective white-label solution. If you have clients or customers who need ongoing website edits, performance enhancements, additional security or any kind of regular maintenance, they'll step in as your background technical partner
WP Tech Support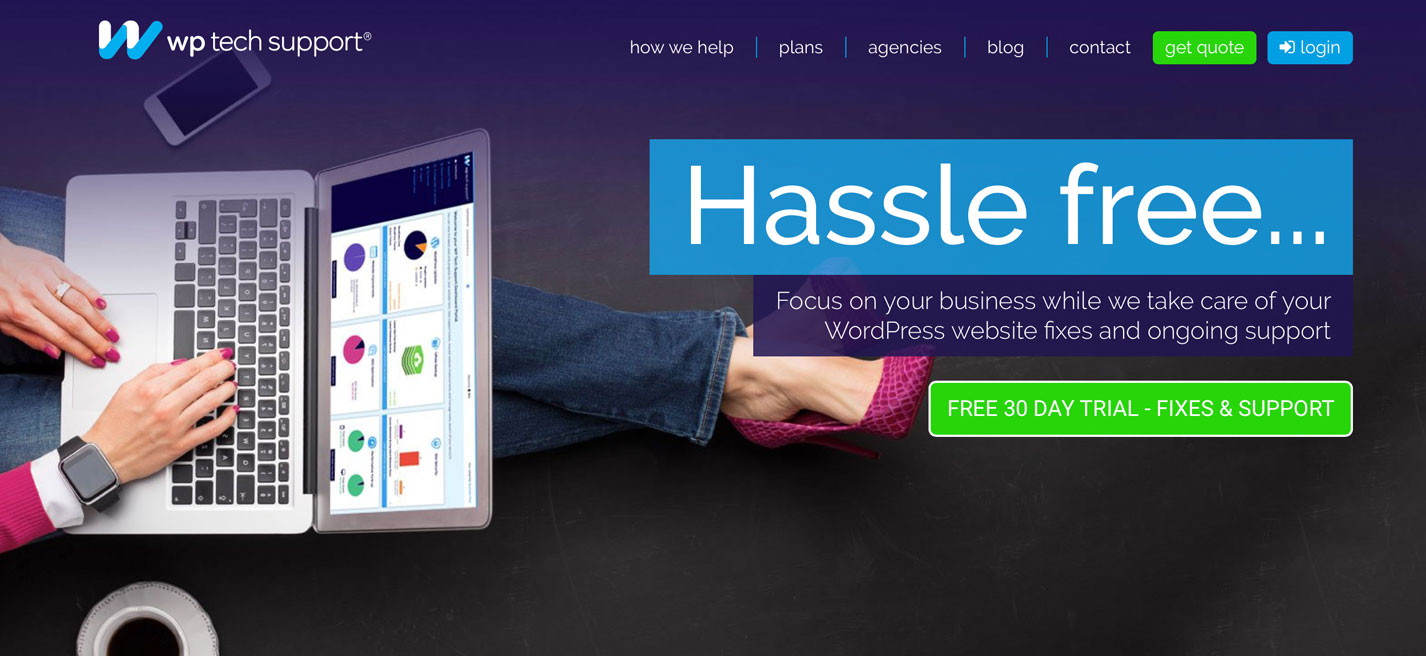 WP Tech Support provides maintenance and technical support for WordPress websites. Depending on the plan you choose, maintenance includes a website health check, core and plugin updates, security scan, speed optimization, SEO improvements, daily backups of site/database and allocated monthly development time for any additional help or improvements you want to make to your site.
There are three monthly plans available and Standard and Pro Plans include a 30-day free trial:
• Standard ($45/Month)
• Pro ($60/Month)
• Business ($85/Month)
Emergency WordPress Fix
In addition to their monthly maintenance plans, they also offer a one-time emergency fix for a set fee of $65. This is ideal for business owners with a small budget or for those who have a single problem that needs an expert to fix it immediately. It's also an excellent opportunity to test their service if you're considering signing up to one of their subscription plans.
24/7 support and reporting through their customer portal
Customer service is at the heart of what they do, so WP Tech Support are accessible to their customers 24/7, 365 days a year, as they never want your website to have a day off!
Their online customer portal provides full transparency of your account with detailed reporting on a weekly basis to give full visibility of all the work carried out on your WordPress website.
White-label program
WP Tech Support partners with agencies and freelancers by offering an effective white-label solution. If you have clients who need ongoing website updates, performance enhancements, additional security measures or any kind of regular maintenance, they'll step in as your background technical partner to provide help in your name, and through your brand.
FixRunner WordPress Support

FixRunner is an experienced team of WordPress experts. They provide full support for any WordPress-based website. Depending on the package that includes plugin and theme support, malware removal services, security, speed optimization, SEO improvements, backups. They also offer dedicated WooCommerce help and support. You can count on the highest quality service from the FixRunner crew, delivered in a timely manner.
Pricing:
What makes FixRunner unique is their payment structure. They offer quarterly support packages:
• PREMIUM – $59/MO
• ROCKET – $89/MO
• ADVANCE – $149/MO
One-time fix
However, they also offer a one-time fix for $49. That is not only good when you know you only have a single problem that needs an expert to get fixed but is an excellent opportunity to test FixRunner service. Once you try it yourself, you will have no second thoughts about signing with their subscriptions plans. A 30-day money back guarantees your satisfaction.
White-label WordPress support
If you have clients that need WordPress support, FixRunner is a good solution for you. Through white-label service, FixRunner will provide your clients the help they need, in your name, and through your brand.
Speed & reliability
FixRunner is well-known for their speed. Customers love them because they can fix the most complicated WordPress issues very fast. Trust us; every minute counts when your website is down. FixRunner will do everything necessary to fix your problems in the shortest time possible, and that is what makes them stand out from the crowd, Numerous positive reviews love FixRunner for their high-speed yet reliable service.
WP SitePlan

WP SitePlan provides WordPress maintenance and support services. We are WordPress experts who will fully manage, protect, and speed up your website.
3 Plans to Choose From:
Secure ($29/month)
Support ($89/month)
Support Pro ($199/month)
All of our plans are no contract. Cancel anytime.
WordPress Security
WP SitePlan is here to protect your website from hackers, spam, and other threats. Our experts will actively monitor your site and stay up-to-date on the latest WordPress security developments.
Website Backups & Uptime Monitoring
WP SitePlan will monitor your website and will alert you if there is any downtime. In the event that your website is down, WP SitePlan will be the first to know and be the first to respond. We will also create multiple backup copies of your site so that we can quickly access and restore your site in the event it is compromised.
White Label WordPress Support
WP SitePlan is proud to partner with freelancers, digital agencies, business owners, and webmasters to provide a seamless white label WordPress solution. If you manage WordPress websites for your company or client, but don't have the time or experience to manage WordPress and plugin updates, implement changes to the site, or provide 24/7 security, our experts can help.
WP Site Care

WP Site Care is a maintenance service that offers three service plans;
Protect ($79/month)
Professional ($299/month)
Partner Plan ($999).
Every plan has a 30-day money-back guarantee. The service provider also offers the following services:
24-hour Monitoring
WP Site Care and Sucuri's teamwork provides real-time tracking of malware and quick cleanup of websites.
Daily Automated Backups
WP Site Care stores website backup at AWS's encrypted servers. The maintenance service also provides offsite backups.
Walkie Talkie
This feature allows the WP Site Care experts to communicate with site owners to quickly resolve website issues.
WPmatic

WPmatic provides site owners with 1-on-1 support, maintenance, development and customization. WPmatic's plans are:
Starter ($59/Month)
Business ($99/Month)
Enterprise ($159/Month)
WPmatic provides the given services:
Maintenance
WPmatic timely maintains websites and helps decrease visitor drop-off and slow loading speeds. The service provider takes care of any technical issue with themes or plugins. WPmatic also addresses compatibility issues with updates, plugins and more.
Get Blazing Fast WordPress Hosting With
$25 FREE CREDIT
Use Promo Code: WPB25
Customization and Development
WPmatic offers complete plugin, theme and website development and customizations. The service provider ensures that every feature, theme, plugin and code are tailored to suit the needs of the website's speed, security and compatibility.
White-label
WPmatic's WordPress experts help website owners save up to 180% without having to hire more designers and developers, ensuring that there are no prepayments, investments or risks involved when starting important projects.
WP Curve

WP Curve is another amazing WordPress website maintenance service provider. The plans provided by WP Curve include:
Basic ($79.99/Month)
Deluxe (99.99/Month)
Ultimate ($149.99/Month)
WP Curve helps its customers with:
Optimization
WP Curve optimizes WordPress websites for improved SERP positions, conversion rates and bounce rates.
Maintenance
WP Curve maintains WordPress websites by increasing security, managing theme and plugin updates and reducing load times.
FixMyWP

FixMyWP fixes a WordPress website as soon as site owners submit a support request. The WordPress service provider's plans are:
WordPress Junior ($50/Month)
WordPress Ninja ($100/Month)
Both WordPress Junior and Ninja plans offer daily off-site backups, page speed optimization and all-day email support.
FixMyWP provides services such as:
Security
FixMyWP provides daily backups of WordPress websites and restores them in case of a hack or breach.
Development and Customization
FixMyWP handles all WordPress theme and plugin installation, modification and customization.
WP Upkeep

WP Upkeep ensures that a WordPress website loads quickly and is secure. WP Upkeep's plans are as follows:
Professional ($70/Month)
Enterprise ($250/Month)
WP Upkeep's features are:
Monitor Uptime
WP Upkeep monitors your WordPress website to ensure maximum uptime.
Optimize Database
WP Upkeep regularly checks your database health so it remains secure and optimized.
Security Monitoring
WP Upkeep collaborates with Sucuri to scan WordPress websites for any trace of malware and intrusions.
Valet

Valet is a maintenance service provider that helps maintain websites and provide website infrastructure solutions. Valet optimizes your website security and performance by understanding your business goals. The Valet's WordPress maintenance plans include:
Personal ($250/Month)
Professional
Business
Valet provides the following services to website owners:
Audits
Valet performs audits to evaluate whether WordPress websites have any issues that could hinder UX.
Migrations
Valet handles website migrations to new hosts without any problems.
Website Management
Valet takes care of a website's performance, security, monitoring as well as updates.
Solid Hardware
Valet works with complete managed solutions to ensure high page load time.
Newt Labs

Newt Labs provides support and maintenance to websites via a live WordPress developer. The WordPress website maintenance service provider also improves website's security and offer domain name management and hosting. Newt Labs offers the following plans:
Proactive (£59/Month)
Protection (£119/Month)
Performance (£239/Month)
Newt Labs offers a number of services such as:
Security Scanning
Newt Labs monitors websites to ensure that they are not blacklisted by Google.
Cleanup Of Hacked Websites
If websites get hacked, then Newt Labs will clean them up without extra cost.
Pingdom Uptime Monitoring
Website owners are informed about any issues that could impact the availability of their sites.
Bitbucket Version Control
Developers working on your website can collaborate and keep track of your site's files.
Maintainn

Maintainn takes care of a website's maintenance, security and updates and more. The pricing for Maintainn plans are:
Premium ($49/Month)
Premium+ ($99/Month)
Enterprise Support ($149/Month)
Maintainn has a number of services such as:
24/7 Security Monitoring
Maintainn has partnered with Sucuri to provide a website with 24/7 security surveillance. If a website's security is compromised, Maintainn immediately fixes it.
Offsite Backups
Maintainn maintains offsite backups of websites every night to ensure website owners can recover their lost data.
Custom Development
Maintainn handles all small-scale tasks (plugin and theme installations) and large-scale project developments.
Migrations
The WordPress maintenance service provider migrates a website's data if they wish to change hosts.
WP Radius

WP Radius is another excellent WordPress website maintenance service provider that takes care of every feature of a website The pricing for WP Radius' plans are as follows:
Basic ($87/Month)
Professional ($127/Month)
Enterprise (345/Month)
The tasks that WP Radius handles include:
Unlimited Site Jobs
WP Radius takes care of small tasks such as website customization and plugin installation.
Malware Removal
WP Radius monitors websites 24/7 and removes all malware immediately if and when detected.
Constant Uptime Monitoring
The experts at WP Radius ensure that a website has maximum uptime.
Daily Cloud Backups
WP Radius takes daily backups so that websites can be recovered in the event of disaster.
Managed Staging Environment
WP Radius maintains a copy of your website on which all changes and updates are tested without disturbing your live website.
WP Maintainer

WP Maintainer manages your website's resources to ensure it's fast, secure and optimzed. WP Maintainer has only one plan that costs $99 a month. The maintenance service provider comes with various features such as:
Free Migration
WP Maintainer provides free website migration from one host to another.
Automatic WordPress Updates
WP Maintainer updates a website's core, plugins and themes and supports upgrade compatibility.
Malware Detection
WordPress websites are monitored 24/7 to detect and clean up malware.
Frequent Backups
WP Maintainer provides on-site and off-site backups.
WP Butler

WP Butler is a longtime partner of WordPress and provides great WordPress website support and maintenance. WP Butler's plans include:
Individuals and Bloggers ($41/Month)
Small Business ($92/Month)
Enterprise ($205/Month)
WP Butler handles a variety of operations including:
Malware Scanning
Daily malware scans are performed to detect any suspicious activity before it seriously damages a website.
Website Reviews
A WordPress expert regularly inspects your website for issues and improvements.
Small Job Handling
WP Butler will take care of any small changes and updates.
Uptime Monitoring
Website owners are immediately emailed if their website goes down.
Themelocation

Themelocation provides WordPress & WooCommerce Support, Maintenance, Development and Customization Services.
Their Plans are:
Starter ($29/Month)
Popular ($59/Month)
Agencies (Custom package according to the requirements)
Themelocation provides the following services:
Support and Customization
Themelocation provides support and customization services for a small one time cost.
Maintenance
Themelocation Maintenance Websites by providing backups, security, themes & plugins updates and Website changes..
Development
Themelocation take custom WordPress and WooCommerce Projects.
Our famous services are:
— Themes & Plugins installation and Configuration
— Loading speed optimization
— Frontend changes (responsive settings and other visual changes)
Fix my site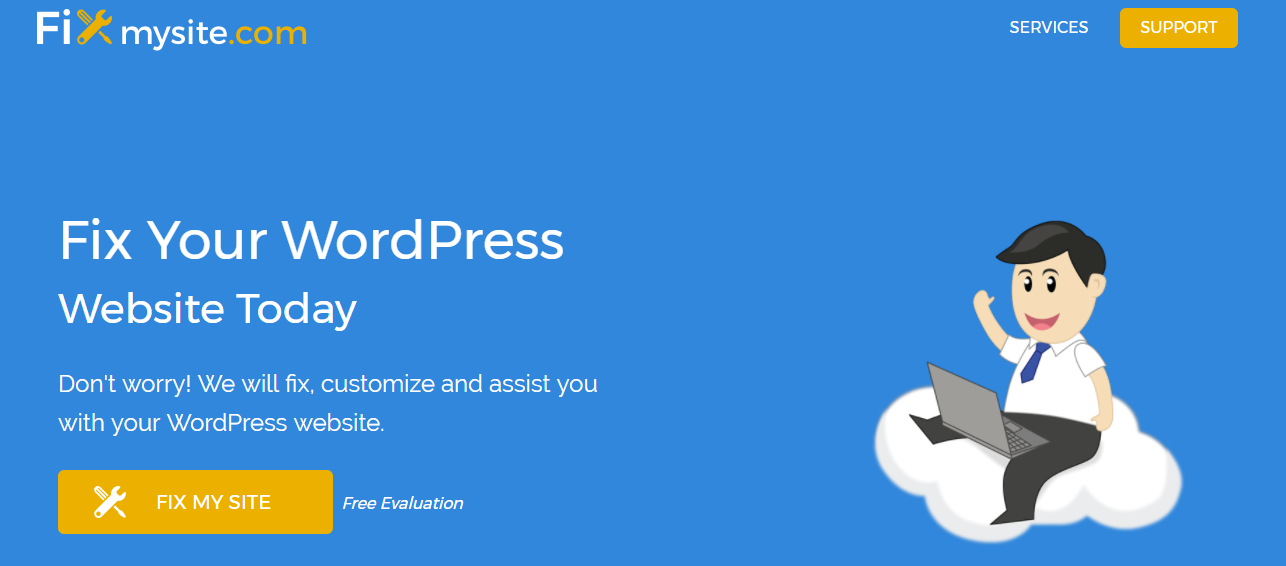 Fix my site is another WordPress maintenance service that looks after your WordPress website. Its different packages provides an all round support for your website that covers everything from downtime to malware removal. There plans include:
Quick fix: $29
Customization and Dev: $39
Migration : $49
Installation: $59
Speed optimization: $69
Malware removal: $79
Conclusion
The above WordPress maintenance service providers are great in providing site owners will all the technical service they need. As a result, WordPress websites will have better performance, security, and traffic. If I did not list your favorite service provider, let me know in the comments below.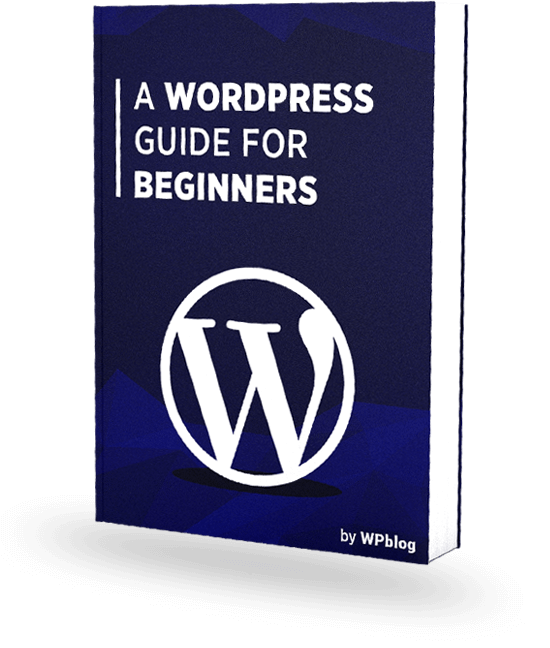 Subscribe to Get a FREE WordPress Ebook Right in Your Inbox
WPblog provides the complete guide to launch your WordPress website completely FREE!
About Author
Moeez is 'The' blogger in charge of WPblog. He loves to interact and learn about WordPress with people in the WordPress community. Outside his work life, Moeez spends time hanging out with his friends, playing Xbox and watching football on the weekends. You can get in touch with him at moeez[at]wpblog.com.