WordPress Weekly News 033: WordPress.org Educate Users on PHP, Improvements for Gutenberg and More!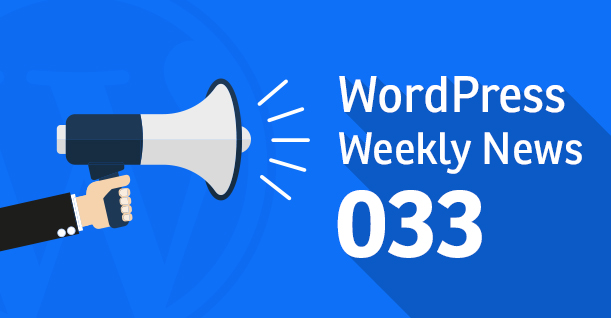 People are talking about a lot of things that has happened in the last few weeks. This includes the solar eclipse, which was a rather underwhelming experience. There is however no such thing as underwhelming in WordPress. In this WordPress roundup, we will talk about a lot of things happening in the world of WordPress.
The 33rd edition of the WordPress Weekly News include WordPress.org's initiative to educate users on PHP, a new WordPress wizard to make WordPress a lot easier, and improvements on WordPress's upcoming editor, Gutenberg.
Let's start!
Gutenberg – How Contributors Can Make the New WordPress
Editor Even Better?
The fact that Gutenberg is still in infancy and updates are regularly being rolled out by contributors, isn't stopping users from criticizing the new WordPress editor. Over the past few weeks, Gutenberg has received heavy criticism on how it is not "writer-friendly". Users are complaining that Gutenberg has a lot of distractions that disturbs the flow of writing. These distractions are in the shape of menus and toolbars.
Millie Macdonald and Anna Harrison took the responsibility to analyse how the new editor can be improved. Millie and Anna are associated with Ephox, the company responsible for TinyMCE. They analyzed the users' feedback and found out that Gutenberg's real problem lies in timing.
"In short, the nuances in the micro-interactions and timing of UI elements in Gutenberg are a little out of sync with what the user is doing at a point in time," Harrison said. "For example, a user typing in a new paragraph is distracted when the decoration of the previous paragraph turns on."
They concluded that while WordPress is trying to develop an editor similar to Medium, Gutenberg still looks a bit cluttered. They took the liberty to record a video which shows users copying and pasting content on Gutenberg and Medium. It specifically identifies the points where Gutenberg can improve.
WordPress.org Sets up New Page to Educate Users on PHP
WordPress users are not very keen on updating their PHP version. Stats show that only 14.2% of all the sites on WordPress are using PHP 7 while 40% of all the sites are running on PHP 5.6, which is no longer supported. To tackle this issue, the PHP core team at WordPress decided to set up a new page on WordPress.org dedicated towards educating users on PHP.
Contributors are looking for third-party articles on PHP tutorials and its importance to guide the project which is named "servehappy".
"The primary task for the 'servehappy' repository will be to open issues for the benefits we've come up with over the past few weeks, and discuss them one by one, whether they qualify for the page and how they can be framed in the most convincing way," Felix Arntz said.
The page will not only convey the importance of upgrading PHP, but will also entice users to upgrade their PHP version. The contributors are working on designing the page layout and the call to action that encourages users to upgrade PHP while not putting too much stress.
Merlin WP – an Onboarding Wizard to Make WordPress Easier
Rach Tabor, founder of Themebeans, is coming up with an onboarding wizard that will make installing and setting up theme effortless. Merlin WP was released on GitHub earlier this week which offers a beautiful experience to users when they are installing their themes.
"I was inspired by David Baker's Envato Theme Setup Wizard and was working to add it to my own themes but pivoted after realizing I was just putting a band-aid on the onboarding issues surrounding themes in particular," Tabor said. "It wasn't a particularly grand experience and didn't take care of the essentials the way I was looking for."
Tabor said that WordPress might be easy to install but everything after that can be really perplexing. He aims to make theme installation easier and quicker for WordPress users.
The Week's Best Tutorials & Tips
That was all from this week's WordPress Weekly News. If you have come across some interesting WordPress news, then feel free to mention them in the comments.
20 Sites to Find Remote WordPress Jobs + 5 Great Companies Hiring Right Now
6 Plugins for Importing and Exporting WordPress Data
WP Rocket Fails to Compete in the Battle of the Best WordPress Cache Plugins
3 Organizational Tips For WordPress Users
8 Tips on How to Reduce DNS Lookups and Speed Them Up
11 Best WordPress PDF Viewer Plugins
How to Make a Custom WordPress Login Page (and Why You Should)
That was all from this week's WordPress Weekly News. If you have come across some interesting WordPress news, then feel free to mention them in the comments.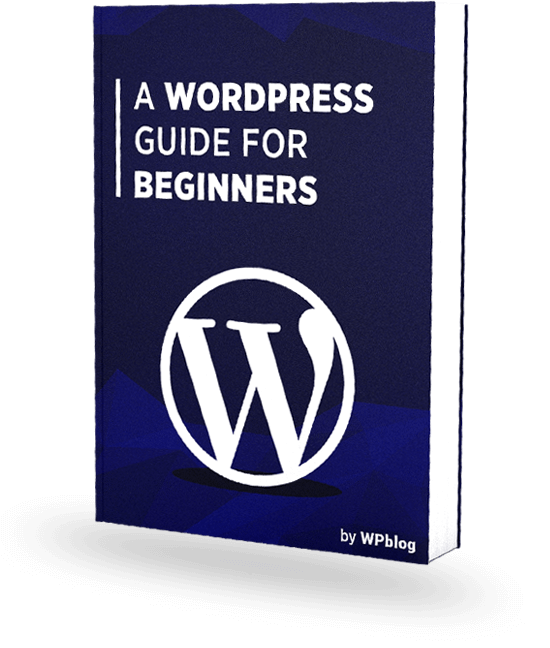 Subscribe to Get a FREE WordPress Ebook Right in Your Inbox
WPblog provides the complete guide to launch your WordPress website completely FREE!
About Author
Moeez is 'The' blogger in charge of WPblog. He loves to interact and learn about WordPress with people in the WordPress community. Outside his work life, Moeez spends time hanging out with his friends, playing Xbox and watching football on the weekends. You can get in touch with him at moeez[at]wpblog.com.